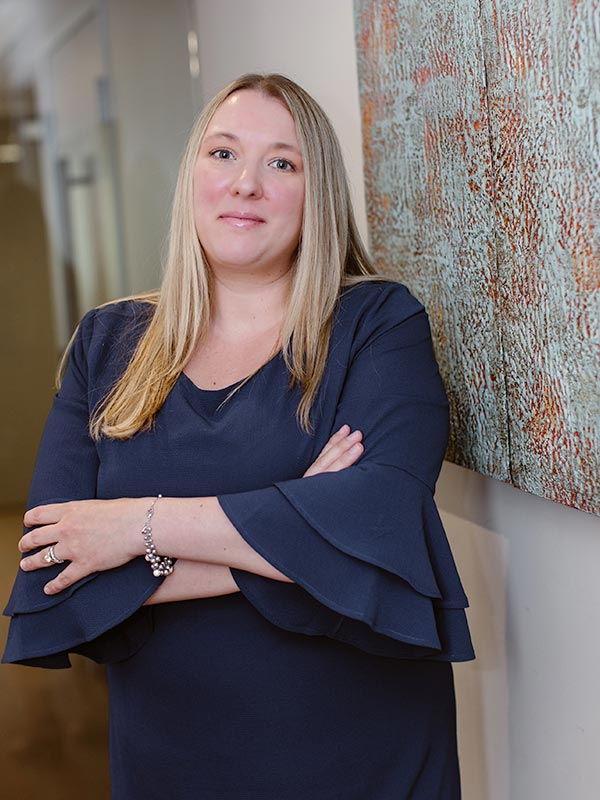 Kathryn Bortolussi
Kathryn is an Associate at Warren Camacho LLP, practicing in the area of family law.
After earning her Bachelor of Management and Organizational Studies degree from the University of Western Ontario, Kathryn graduated cum laude from Michigan State University College of Law with her Juris Doctor degree.  She then obtained a Bachelor of Laws from the University of Ottawa in 2010.  Kathryn was called to the Ontario bar in 2011.
Kathryn's practice focuses on all areas of family law, including divorce, parenting issues, child support, spousal support, and division of property.  Kathryn also has experience negotiating and drafting marriage contracts, cohabitation agreements, and separation agreements.
Kathryn is a member of the Law Society of Upper Canada and the County of Carleton Law Association.
Kathryn's Approach:  "I approach each case in a client-focused and cost-effective manner.  I encourage an amicable settlement through negotiation or mediation.  However, I also have experience representing clients in litigation when a settlement is not possible."
Email: [email protected]
Assistant:
Hilary Laffrenier [email protected]